Meet the GRACE team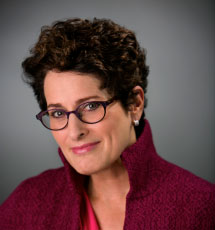 Nancy Dreyer brings more than 30 years of epidemiologic research experience to her role as Senior Vice President and Global Chief of Scientific Affairs at QuintilesIMS where she conducts research on the safety, effectiveness, and value of medical treatments. She also leads the sports injury surveillance & analytics programs for two professional sports leagues in the United States. She is widely known for her work as senior editor of "Registries for Evaluating Patient Outcomes: A User's Guide," published by the US Agency for Research on Healthcare and Quality, now in its third edition and available in Chinese and Korean. Other notable work on quality includes her leadership of the GRACE Initiative for Good Research Practices for Observational Studies of Comparative Effectiveness, which has endorsements from the European Medicines Agency and the national payer for the UK, among others. She advises the FDA through her participation on the US National Evaluation System for Health Technology Planning Board and has worked closely with the European Medicines Agency in evaluting new uses for registries and newr methods for pharmacovigilance. She is a Fellow of the International Society of Pharmacoepidemiology and former director of that society as well as the Drug Information Association. She maintains an academic affiliation as an Adjunct Professor of Epidemiology at the UNC Gillings School of Global Public Health in Chapel Hill, and is a member of the Editorial Board of the Chinese Journal of Pharmacoepidemiology as well as an Advisor to the Center of Postmarketing Safety Evaluation at Peking University Health Science Center in China.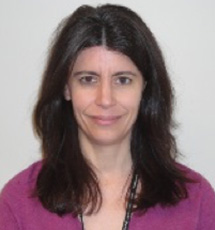 Dr. Priscilla Velentgas is a Senior Director of Epidemiology at QuintilesIMS in the Real-World Evidence Group. Dr. Velentgas joined QuintilesIMS in May 2009 and leads observational studies of drug and vaccine comparative effectiveness and safety, with therapeutic areas of focus being vaccine safety and cardiovascular outcomes. She also has expertise in the use of propensity scores and other methods for reduction of bias in observational studies, as well as in the use of automated health care claims data and implementation of distributed research networks. Prior to joining QuintilesIMS, she has been a faculty member in the Harvard Medical School Department of Population Medicine, and a Director of Epidemiology for Genzyme. Dr. Velentgas' experience also includes postdoctoral work and Fred Hutchinson Cancer Research Center and the University of Washington in cancer and cardiovascular epidemiology. Among her recent accomplishments, Dr. Velentgas was the senior editor of the 2013 Agency for Healthcare Research and Quality publication: "Developing a Protocol for Observational Comparative Effectiveness Research" and is a co-leader of the development and validation of the GRACE initiative checklist for assessment of observational study quality for decision making.
Dr. Velentgas received her MS and PhD in Epidemiology from the University of Washington School of Public Health and Community Medicine.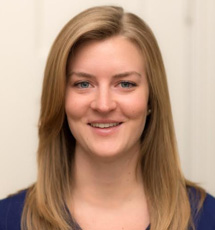 Allison Bryant is an Associate Epidemiologist at QuintilesIMS, where she is responsible for the design and interpretation of real-world and late phase research studies. She leads the development of protocols and study reports, performs data analysis and literature review, and provides input into data management and analysis plans. Prior to joining QuintilesIMS, Allison held research positions with the TIMI Study Group at Brigham and Women's Hospital and the Dana-Farber Cancer Institute.
Allison received her Master of Public Health with a concentration in Epidemiology from the Boston University School of Public Health and her Bachelor of Arts from the Boston University College of Arts and Sciences.